What is Chilled Water TES System
Chilled water thermal energy storage system utilizes off-peak electricity, which is usually cheaper than on-peak, electricity to cool off water. The system utilizes only the sensible heat of water for cooling energy storage in a chilled water storage tank and discharges the stored coldness for air-conditioning in on-peak time. This operation scheme will reduce the total energy consumption and operation cost.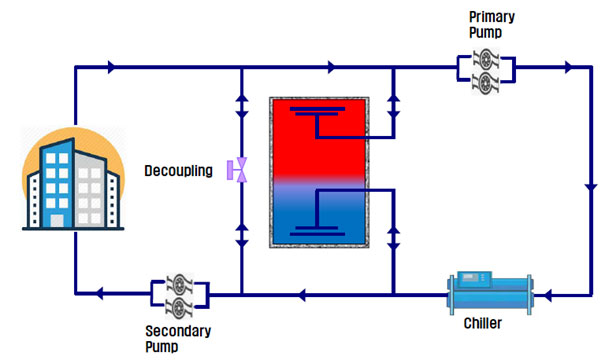 CW TES has long history of installation and widely applied around world including U.S.A., Japan, Korea and Middle East Asia.